DataGrail's Employee Spotlight series highlights the person behind the professional, digging deep and discovering what drives our team members.
This week's spotlight features Josh, a software engineer from Pittsburgh, PA. Josh has 5 years of experience in full stack web development ranging from small startups to Fortune 500 companies.
What is your role at DataGrail?
As a senior software engineer, my role involves helping to build and shape the future of our product and architecture. My responsibility will be to ensure that we lay the foundation for a solid, scalable product, while building mission critical features that enable our customers to seamlessly manage their data.
In terms of the day to day, that largely correlates to writing code, architecture reviews, deployments, and working with the team to prioritize work. I'm hoping to leverage my previous experience leading engineering teams to help mentor other engineers and shape the engineering culture.
Why did you choose to work in technology, and what led you to working at a startup?
I've always had a passion for creating things, and code was the first medium that felt natural to me. I wrote my first line of code nearly 15 years ago which later evolved into studying Computer Engineering at Penn State and heading west to the Bay Area shortly after graduation. The magic of creating something from scratch and shipping it out into the world has yet to fade.
Impact is a huge motivator for me, and startups have no shortage of high impact work. Being customer-focused creates a tight feedback loop enabling you to feel the effects of your work. As an engineer, there's nothing more rewarding than shipping a feature or fixing and bug and hearing first hand from a customer how positively it impacted their day to day.
What excites you about joining the DataGrail team?
With the emerging data privacy regulations, DataGrail's solution will become a necessity for many companies. The prospect of not only being able to shape the product, but the industry itself is very exciting. The mission to enable companies to effortlessly provide users with the ability to control their data really resonates with me.
I worked with Daniel, our CEO, at ToutApp, and I couldn't be more thrilled to join him and the team on this journey. I really value the emphasis that he and the founders have put on creating a culture of mentorship, customer-focus, and transparency.
What is your favorite part of working in the San Francisco Bay Area?
There's so much to love about working in the Bay Area, but my favorite aspect is the energy. The Bay Area is a magnet for dreamers, and the optimism and the openness is contagious. The opportunities and experiences afforded to you by working in the Bay Area here is immeasurable. I can't imagine a more exciting corner of the world.
What has been your favorite project or challenge you've worked on in your career?
My favorite and biggest challenge was acting as team lead on one of the engineering teams at ToutApp. It was a awesome experience working with the team over multiple years, through multiple projects, and ultimately through an acquisition. It taught me a lot about managing and scaling projects, balancing business priorities, and the importance of people.
Where do you see yourself in 3 years?
Leading one of the many DataGrail engineering teams.
What do you enjoy doing in your free time?
Anything that gets me outside.
One of my favorite activities is cycling. There's an endless amount of incredible routes around here ripe with killer views of the Pacific, and I try to take advantage of them as much as possible. Most Sundays you can find me slogging up Hawk Hill.
I'm an avid reader, and I enjoy reading everything from philosophy to cognitive science to science fiction. I often enjoy hanging out for a few hours in any of the parks in San Francisco with my Kindle. Needless to say, I was ecstatic when I found out that DataGrail had an internal book club.
When time allows, I enjoy traveling and exploring different cultures and cuisines. Earlier this year, I backpacked through Southeast Asia, with a short detour to the Great Wall, and it's been one of my favorite trips so far.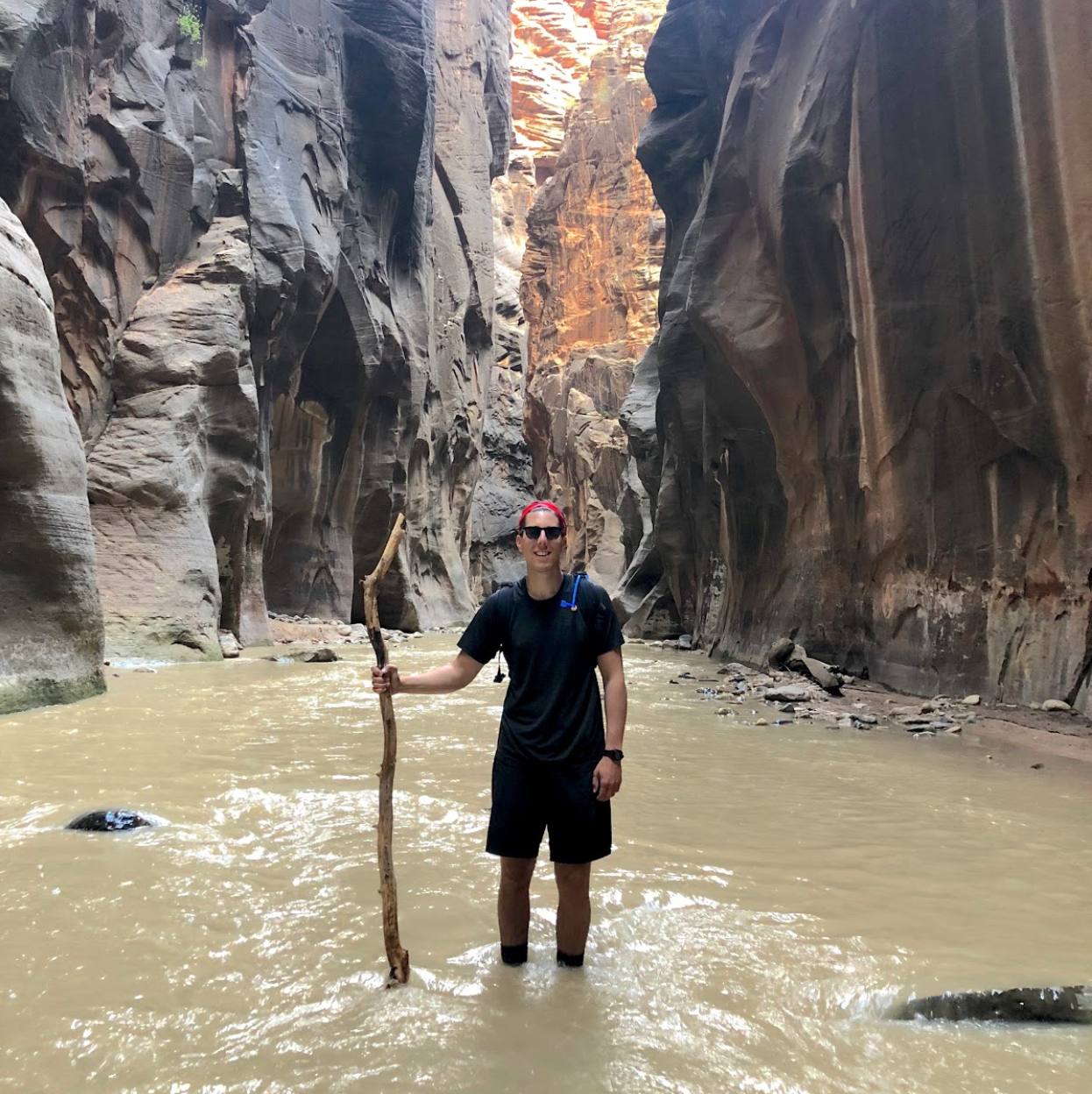 Enjoy this piece? Check out our previous spotlight, featuring Liz Nguyen, operations manager!